NYU Wagner's Online MHA Faculty are Making Moves
Since its inception, NYU Wagner's Online MHA Program has been dedicated to finding the right instructors: faculty who provide students with both thought-provoking experiences in the virtual classroom and real world insight from within the healthcare industry. Because many members of NYU Wagner's faculty also hold full-time professional roles—from healthcare strategy and entrepreneurship to marketing and communications—they can color their curriculum with timely and personal case studies. 
Over the last six months, some NYU Wagner faculty acquired exciting and challenging new roles in the midst of COVID-19. Tasked with critical responsibilities (like formulating a communications plan for vaccine distribution), Joseph Benjamin Brence, Claire Celeste Carnes, and Justin Crocketts's experiences on the frontlines proved even more invaluable for NYU Wagner students, serving as teaching moments for up-and-coming healthcare professionals faced with an unprecedented global pandemic. We caught up with the trio to chat about their new roles, how they were impacted by COVID-19, and how these roles translated into the classroom.
The following Q&A's have been edited for clarity. 
Joseph Benjamin Brence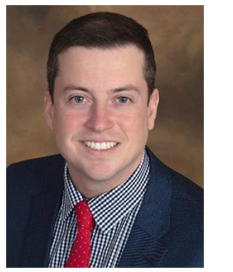 Dr. Brence is an Adjunct Assistant Professor of Health Administration at NYU Wagner who teaches Strategic Management for Healthcare Organizations and Entrepreneurship for Healthcare Organizations. He recently began a new role as the Head of Home and Community Care Strategy and Solutions at MedBridge, a healthcare technology start-up in Seattle, Washington. Formerly of the Allegheny Health Network, Dr. Brence is focused on transforming the way in which post-acute care is delivered to patients. 
Can you give us a bit of background on your career prior to your new role?
Prior to MedBridge, I was working in the post acute division of a large payer provider health network in Pittsburgh. In that role, I had my hands in innovation, strategy, and education, where I had the opportunity to develop new types of healthcare delivery, new technologies that we leveraged within healthcare, as well as overseeing the education of our clinicians and the patients that we manage.
How did the opportunity for MedBridge come about?
As a company, MedBridge is 11 years old, and I've known them since the very beginning. The pandemic has obviously impacted a lot of industries in different ways, but MedBridge was well positioned in the healthcare technology space to invest in those organizations that might be focusing on more virtual types of care. They've seen tremendous growth through the pandemic, and an opportunity came about where they needed somebody to oversee their strategy and solution for their post acute customers. They gave me a call and offered me the gig.
Why are you passionate about community care at MedBridge?
Historically, the healthcare delivery model was: I'm sick, I'm going to go to my doctor, and they can prescribe something, or I go into the hospital and get a procedure done or some type of intervention. What we're seeing now is more of that care being delivered in the comfort of your own home, whether that's through virtual visits, or expansion of home health pipe service line. We're seeing more care shipped to the home, and I'm really excited to be at the forefront and oversee some of the technology and strategy of how that type of care can be delivered.
When we consider care being delivered into the home, what immediately comes to mind is some type of virtual visit. There's also another type of operation called remote patient monitoring, where you can essentially monitor the vital signs of patients' wellbeing. This is historically the way that we've looked at telehealth. At MedBridge, we're reimagining other ways to engage patients. We've developed a patient engagement solution, in which, if you're a physical therapist in a clinic, you can send a text message to your patient, they click on that text message from the comfort of their home, and it opens up into a virtual visit. But that visit also includes exercises on the screen, and explanations of how to perform them so that the therapist can not only see the patient, but the patient can watch these exercises and do them simultaneously. There's also the ability to text message back and forth with the provider within a very secure platform. We're really reimagining the future of healthcare and developing products and solutions for practitioners. I'm really excited to work with an organization that has a vision and is taking charge in this space.
How has COVID-19 impacted your new role?
COVID-19 has really impacted the way that we do business and the way that we look at employment. MedBridge, for example, is in Seattle, Washington, but I live in Pittsburgh, Pennsylvania, which is 2,500 miles away. But because of COVID-19 and testing out the work-from-home environment, MedBridge was able to offer me a remote position. I think a lot of organizations are really understanding that the traditional model of working in the office isn't completely necessary for every role in our organization. 
With COVID-19, we also found that a lot of patients were fearful to go into facilities. They may have had a cough or a fever, but don't want to expose others or potentially get COVID-19 by going into an urgent care facility or the hospital. They were seeking more accessible means of interacting with their physicians. Because of that, we've seen a shift in healthcare towards a more accessible route, and we've seen a large percentage of the population become early adopters of this new technology.
How are you bringing lessons from your new role into your classes?
Traditionally, organizations will have an operating plan, and an operating plan essentially explains what's going to happen within the organization that year. Generally, they'll have a strategic plan for innovation later down the road, as well. However, the beginning of COVID-19 caused us to throw that traditional operating plan out the window. We had to completely reimagine how healthcare would be delivered within this pandemic. If people aren't accessing care through a hospital or through an urgent care center, how can we continue to manage these patients effectively? There are still people getting sick, they just might not be accessing care the way that they traditionally did. 
What I then taught my students is that as organizational leaders, you have to always understand the environmental forces on your industry and on your business. What you need to do as a leader is to determine how this situation is going to impact the organization and what the organization needs to do to continue to operate within these unforeseen circumstances. They may even be dealing with the direct impact of an order that was put in place by the government. One thing that I now teach students is how to evaluate these kinds of situations. We try to examine how we can get healthcare systems to operate a little bit differently, so that the organizations can sustain an environmental shift. As a leader in a strategic environment, you have to be flexible based upon the forces affecting your industry or your business.
In the end, as educators, we want to create a meaningful experience for the students. We see our students as the next group of leaders that will have to adapt to the forces placed on the industry whenever they enter the market. We attempt to bring all the tools and wisdom into the classroom to help prepare them to be the next group of thought leaders in this space. 
Claire Celeste Carnes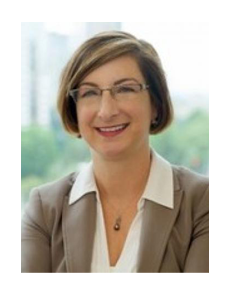 Formerly of Kaiser Permanente and Providence Health & Services, Claire Celeste Carnes joined Legacy Health as the Vice President of Marketing and Communication in January. Carnes oversees brand, marketing strategy, public relations, employee communications, and crisis management at the not-for-profit health system, which includes seven hospitals and over 50 clinics operating in Oregon and Washington. Carnes' storied career, which combines communication and healthcare innovation, eventually led her to NYU Wagner, where she is currently a Senior Lecturer of Health Administration and a course designer who teaches Healthcare Marketing and Strategic Communications.
Can you give us a bit of background on your career prior to your new role?
I like trying new things and testing out new ideas, and you can see that throughout my career. Even when I've stayed at a company for a long period of time, like at Providence Health & Services, I had a chance to work in a few different roles. I started with marketing, but I also took on digital accountability and telehealth. But my career has primarily been focused on marketing with a heavy dose of technology, as well as strategy and innovation.
Why did you decide to make a career move during the COVID-19 era?
I felt called during this pandemic to help people more directly and more locally. My former employer, Intel, is amazing, and while we had a chance to prioritize supply for critical medical equipment and establish a fund to help fight COVID-19, it was still a degree or two away from the patient and the frontline—the people on the ground. When the role at Legacy Health became available here in the Portland area I thought, "Well, this is probably what I'm called to do right now." I jumped into the middle of not just COVID-19, but into vaccine distribution work, as well. That happens both within the individual health system, and as a collaborative jointly with four health systems running the largest mass vaccination site in Oregon. It really shows you the power of healthcare in this time. Everybody leaves their health system hat at the door and buckles down for the public good of community health. We have to figure it out together. 
What do you hope to accomplish at Legacy Health?
Legacy Health is based in Portland, and we serve Southwest Washington and Oregon. It is one of the most competitive markets with really terrific health systems in the same relatively small area. My vision is to understand what is distinctive and excellent about Legacy Health, and then communicate that effectively to all of our audiences. In comparison to Kaiser and Providence, which have both been around for over a century, we're still in the brand building stage. My job starts with the fundamentals of who we are, who we serve, what we're here to do, the perceptions of where we are today, and what we can offer the public. We'll go through a period of research in order to identify those elements and decide what we want to creatively emphasize and communicate from there.
Your role includes reputation management. How does that play into vaccination sites and testing?
First, there's patient education, and that's certainly part of a healthcare system's reputation. But reputation management in healthcare often means protecting the organization's reputation, which means keeping anything negative out of the news. With vaccine distribution, we are holding firm in our mission that vaccines are a public good.  There's no prioritization for people who might have a privilege. We have to be absolutely just, fair, and equitable in how we distribute vaccines to the public. That means, for example, we need policies for how to handle end of day doses, and we need to then communicate that to the public. We have to think these things through in advance to really reflect who we are as an organization. 
We, like every health system, are also looking at vaccine hesitancy, especially in underserved or underprivileged communities. As part of our mission to deliver safe quality care to our communities, we have to figure out how to overcome the doubt perception. 
Why are you excited about this career move?
I get most excited about my role in terms of helping our marketing and communications team work better, more effectively, and more strategically. I also hope to make an impact during this critical time. Whether you look at it from a lens of politics, public health, or science, how people are communicated to and how they perceive those messages are fundamental to who we are today. In that sense, marketing and communications have never been more important than it is right now. We are responsible for communicating everything from mask-wearing, to vaccine availability, to engaging very tired and stressed out employees. Our team is essential in communicating with the community, physicians, employees, the news media, and partnering with the other health systems in running a large mass vaccination site at the Oregon Convention Center. 
How are you incorporating your new experiences into the virtual classroom?
When we first designed Healthcare Marketing and Strategic Communications, we didn't want instructors spending a whole hour telling stories. We want our time together to be engaging. I do have some of my own case studies in the material that students consume on their own before class. But a section of my course also covers crisis communications. Not every student I teach will become marketing and communication leaders; however, they might become executives within their health system, whether that's the CEO, Chief Administrative Officer, or the Executive Director. In that case, they will need to understand executive and crisis communications, as well as the role of the system's communications team, and they'll need to understand the best practices for communicating that are informed by research and science.
For example, for the upcoming quarter, we'll examine a real story in which a doctor that spoke out against the lack of PPE early in the pandemic faced retaliation, but the heat came back on the health system. We examine those current events and discuss a hypothetical course of action. I also ask the students to reflect on what's currently happening within their organization, and I'm better able to understand those situations when I'm also in a health system. 
Justin Crockett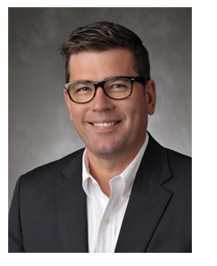 A Lecturer of Health Administration at NYU Wagner, Justin Crockett teaches Strategic Management and Entrepreneurship for Healthcare Organizations. He joined Inari Medical as the Vice President of the Inari Solution Group in November 2020. Crockett was previously the Vice President of US Healthcare Solutions at Boston Scientific, in addition to spending several years at Pfizer Pharmaceuticals and St. Jude Medical. With varied experience in the medical device and pharmaceutical sectors, Crockett is dedicated to improving the patient experience.
Can you give us a brief background of your career?
I've spent the last 20 years primarily in healthcare. I've worked with Pfizer Pharmaceuticals and St. Jude Medical, a medical device company focused on electrophysiology, cardiac rhythm management, and mechanical heart valves. I was in surgery almost every day for about 11 years. I would go in with cardiovascular doctors, whether they be cardiac surgeons, interventional cardiologists, or electrophysiologists, and help them perform intricate procedures where we're inserting wires inside hearts, and then connecting them to electrical devices that maintain rhythm or restored rhythm for irregular heartbeats. I would do patient clinics, and I'd see these patients regularly. I loved it, because I had the opportunity to dramatically impact patients' lives. I later worked at Boston Scientific in health economics, which is the finance and population health arm of most hospitals. While I was there, I also led our US healthcare solutions team of medical professionals that worked to deliver programs to hospitals across the United States. We worked with some of the top hospitals in the United States trying to optimize patient flow, clinical efficiency, and patient outcomes. 
Why did you decide to join Inari Medical?
Inari Medical is a commercial stage startup company that went public in March 2020. They have a revolutionary device that is a paradigm shift in the treatment of VTE, or a blood clot that starts in a vein. It's so revolutionary that it's simple. When I saw how fragmented the patient pathway was, I decided I wanted to be a part of that journey and help tell that story and create solutions. Ultimately, I wanted to help the patient get identified earlier and help hospitals treat them. In the simplest terms, I love Inari's mission, and I believe in it. I thought I could really make a difference there.
How does this impact what you teach your students?
In Healthcare Entrepreneurship, the class I teach, students come up with a business plan or concept, and take it from evolution to execution. How do I come up with this plan? How do I come up with the pillars that support it? How do I socialize the concept? And how do I execute? All of these are questions I try to answer at work every day. I coach hospitals and physicians on this exact subject matter. I ask them about their current state and what measures they're currently taking. I ask what their goals for the future are, and try to figure out to build out those ideas and execute them. I try to help nurture students' growth in class, and do the very same thing when I work with hospitals.
Why are you passionate about healthcare?
Every student in these healthcare classes thinks they can change healthcare. And that's a beautiful thing, right? Everybody's trying to change it for the better. I'm no different. I had cancer when I was younger, so I tried to ask myself, "Is there a way I can make this better for the people behind me?" I knew I wasn't going to be an MD, so I dedicated my life to improve healthcare, and make it better than the way I found it. I guarantee it at the core of every student in the MHA program, they're trying to make healthcare a little better than they found it, too.
In your bio, you talk about communicating concise value propositions to those around you. How has being an effective communicator helped you in your career?
I think communicating is probably one of my biggest weaknesses, to be honest. It's something that I constantly reflect on. One of the things that has helped me become a more effective communicator is practicing being an effective listener when I'm around good communicators. What I've tried to do throughout my professional career is take complex stories and messages and simplify them, or even use analogies to oversimplify them. It is one of the things I'm constantly working on, and as a professional, I'm constantly evolving. 
What would you say has been the key to your success?
I grew up in a pretty poor, rural area. I've constantly worked on ways to connect with people of different socioeconomic backgrounds and different political backgrounds. But most of all, I've tried to stay true to who I am. I try to connect with students on that level, too, and let them know that no matter where you came from, or where you started, it's all a part of the journey. As long as students constantly reflect on that, they'll be in a good spot.