Online MHA Faculty
NYU Wagner is proud of our distinguished faculty. They bring diversity in their backgrounds, professional experience, research, and teaching credentials that provide you with a one-of-a kind educational opportunity. Many are top managers at the most prestigious hospitals and healthcare systems in the country.  Others advise and consult on major US healthcare initiatives. But they also hail from the insurance, finance, human resources, entrepreneurship, and venture capital fields. All are passionate educators committed to developing tomorrow's leaders.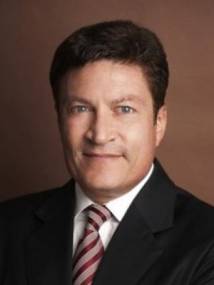 Thomas D'Aunno's research and teaching focus on the organization and management of healthcare services: he has a particular interest in the diffusion and adoption of evidence-based practices, leadership, and organizational change. He has examined these issues in a variety of national studies funded by the National Institutes of Health and the Agency for Health Care Quality and Research. He is currently  studying the organization and performance of Accountable Care Organizations and the US addiction treatment system.
Professor D'Aunno was previously a faculty member at Columbia University, the University of Chicago, the University of Michigan, and INSEAD, where he held the Novartis Chair in Healthcare Management. He is published in leading management and health journals, including Administrative Science Quarterly, the Academy of Management Journal, Academy of Management Review, the Journal of the American Medical Association, Health Affairs, the American Journal of Public Health, and the Journal of Health and Social Behavior. He is a former Editor-in-Chief of Medical Care Research and Review. He also is a past chairman of the Academy of Management Division of Health Care Management and a recipient of their award for career distinguished service.
Professor D'Aunno graduated Magna Cum Laude with a BA in Psychology from the University of Notre Dame and received his PhD in Organizational Psychology from the University of Michigan, Ann Arbor.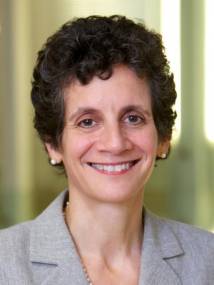 In 2013, Sherry Glied was named Dean of New York University's Robert F. Wagner Graduate School of Public Service. From 1989-2013, she was Professor of Health Policy and Management at Columbia University's Mailman School of Public Health. She was Chair of the Department of Health Policy and Management from 1998-2009. On June 22, 2010, Dean Glied was confirmed by the US Senate as Assistant Secretary for Planning and Evaluation at the Department of Health and Human Services, and served in that capacity in the Obama administration from July 2010 through August 2012. She had previously served as Senior Economist for health care and labor market policy on the President's Council of Economic Advisers in 1992-1993, under Presidents Bush and Clinton, and participated in the Clinton Health Care Task Force. She has been elected to the Institute of Medicine of the National Academy of Sciences, the National Academy of Social Insurance, and the Board of AcademyHealth, and has been a member of the Congressional Budget Office's Panel of Health Advisers.
Dean Glied's principal areas of research are in health policy reform and mental health care policy. Her book on healthcare reform, Chronic Condition, was published by Harvard University Press in January 1998. Her book with Richard Frank, Better But Not Well: Mental Health Policy in the U.S. since 1950, was published by The Johns Hopkins University Press in 2006. She is co-editor, with Peter C. Smith, of The Oxford Handbook of Health Economics, which was published by the Oxford University Press in 2011.
Dean Glied holds a BA in economics from Yale University, an MA in economics from the University of Toronto, and a PhD in economics from Harvard University.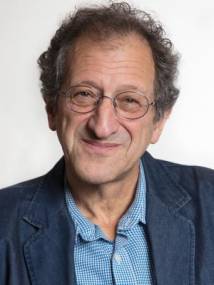 Victor G. Rodwin is Professor of Health Policy and Management and Co-Director of the World Cities Project, a joint venture of NYU Wagner, the Hastings Center, and the Butler Columbia Aging Center.
Professor Rodwin teaches courses on community health and medical care, comparative analysis of healthcare systems and international perspectives on health system performance and reform. Professor Rodwin is the author of numerous articles and books. In 2000, he was the recipient of a three-year Robert Wood Johnson Foundation Health Policy Investigator Award on "Megacities and Health: New York, London, Paris and Tokyo. "His research on this theme led to the establishment of the World Cities Project (WCP)  which focuses on neighborhood aging, population health and the health care systems in New York, London, Paris, Tokyo and Hong Kong, and among neighborhoods within these world cities.
Before launching WCP, Professor Rodwin directed Wagner's International Initiative (1992 to 1998), and its Advanced Management Program for Clinicians (1987-1992). From 1983 to 1985 he was Assistant Professor of Health Policy at the University of California–San Francisco. Professor Rodwin has been a member of the Academy for Social Insurance since 1998.
Professor Rodwin earned his PhD in city and regional planning, and his MPH in public health, at the University of California, Berkeley.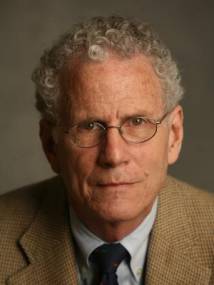 John Billings is principal investigator on numerous projects to assess the performance of the safety net for vulnerable populations and to understand the nature and extent of barriers to optimal health for vulnerable populations. Much of his work has involved analysis of patterns of hospital admission and emergency room visits as a mechanism to evaluate access barriers to outpatient care and to assess the performance of the ambulatory care delivery system. He has also examined the characteristics of high cost Medicaid patients in to help in designing interventions to improve care and outcomes for these patients. Parallel work in the United Kingdom has involved creating an algorithm for the National Health Service to identify patients at risk of future hospital admissions and designing interventions to improve care for these high risk patients.  
As a founding member of the Foundation for Informed Decision Making, Professor Billings is helping to provide patients with a clearer mechanism for understanding and making informed decisions about a variety of available treatments.
Professor Billings received his JD from the University of California (Berkeley).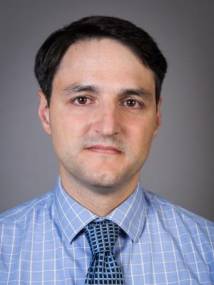 Thad Calabrese studies public and nonprofit financial management, broadly focusing on the management and governance of public and not-for-profit organizations, as well as the institutions that affect managerial decision-making in these entities. Professor Calabrese's research focuses on two general themes. The first is the general management problem of organizational slack resource management, which also includes debt management. The second focuses on the institutions and relationships between the state and not-for-profits, and how these influence decisions made by each. His research has appeared in the Journal of Accounting and Public Policy, Public Administration Review, Nonprofit and Voluntary Sector Quarterly, Public Budgeting and Finance, Nonprofit Management & Leadership, National Tax Journal, among others. Professor Calabrese was awarded the Editors' Prize for Best Scholarly Paper in Nonprofit Management & Leadership for 2013, and joined the journal's editorial board in 2015.
Before joining NYU Wagner, Professor Calabrese was on the faculty at the School of Public Affairs at Baruch College – CUNY. Prior to academia, Professor Calabrese worked in the New York City Office of Management and Budget in tax policy and also as a financial consultant working with nonprofit organizations in New York City.
Professor Calabrese earned his PhD and his MPA in Public Administration and Policy from New York University.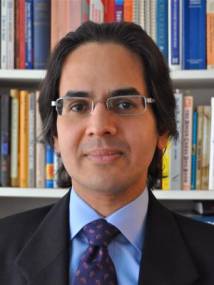 Rajeev Dehejia's research spans econometrics, development economics, labor economics, and public economics, with a focus on empirical microeconomic policy research. His research interests include: econometric methods for program evaluation, financial development and growth, financial incentives and fertility decisions, moral hazard and automobile insurance, religion and consumption insurance, and the causes and consequences of child labor.
He has been on the faculty of the Department of Economics and The Fletcher School at Tufts University and of the Department of Economics and the School of International and Public Affairs at Columbia University, and has held visiting positions at Harvard, Princeton, and the London School of Economics.
Professor Dehejia's articles have appeared in The Journal of Law and Economics, The Journal of Human Resources, The Review of Economics and Statistics, the Journal of Business and Economic Statistics, the Journal of the American Statistical Association, The Quarterly Journal of Economics, the Journal of Econometrics, the Journal of Public Economics, the Journal of Development Economics, and Economic Development and Cultural Change. Rajeev is a Research Associate of the National Bureau of Economic Research,  a Research Fellow at the Institut zur Zukunft der Arbeit (IZA), and a Research Network Fellow at CESifo. He is a co-editor of the Journal of Business and Economic Statistics.
Professor Dehejia received his PhD in economics from Harvard University in 1997.