Meet the Online MHA Faculty: A Conversation with Professor Julene Campion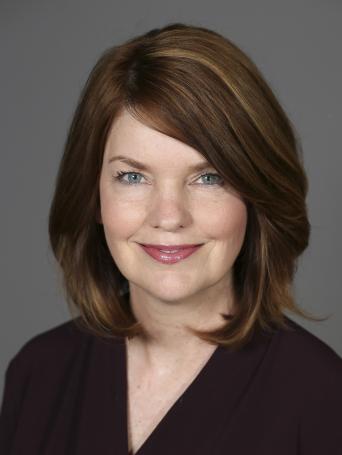 Can you tell the story about what brought you to your career in healthcare?
I was working for a global manufacturing company and responsible for launching a new retail concept. Unfortunately, within a few months after the first store opened, the company decided to exit the business. I was given a three-month termination notice. I vividly recall sitting in my office in tears when it hit me that I was  going to be unemployed. Nevertheless, I tried to find the silver lining in this setback. I thought to myself, "This is your chance to be very intentional about your next career move. Try and find a role in an industry where you can make a positive impact on others." That was the day, almost  15 years ago, when I chose a healthcare career as a human resources leader. I've never looked back. 
What are the essential traits and experiences for leadership in healthcare?
Leaders in healthcare must be selfless and purpose-driven, consistently live and breathe the values of the organization. They must be customer-centric with a laser-like focus on the patient and family experience. It is essential for healthcare leaders to have strong business and financial acumen and understand the intersections of quality, safety, revenue generation, and reimbursement models. Finally, a healthcare leader must be emotionally intelligent. They must be highly self-aware, lifelong learners, resilient, trustworthy, transparent, respectful, and kind.
What is the blueprint for a successful change management initiative?
Connect: Before fully developing the plan for change, connect with the key stakeholders who will be most impacted by the change.
Communicate: Create an honest and respectful conversation and share why the change is needed. Create two-way dialogue by asking thoughtful and sincere questions to fully understand and appreciate the change's impact. Determine the best path forward once you fully understand the effects of the change.
Collaborate: Enlist change champions or a cross-functional workgroup to help implement the change. When people are part of creating the plan, they begin to move toward acceptance more quickly.
Check In: Once implemented, check in frequently (daily/weekly) with those most impacted by the change. Remember, everyone moves through change at their rhythm & pace, so be empathetic and patient. 
Continuous Improvement: Adopt an attitude of continuous improvement. Following any change management initiative, schedule a meeting to review lessons learned with those involved in the initiative. Ask these questions: 
What should we do next time? (start)
What should we not do next time? (stop)
What should we continue to do next time?(continue)
Looking back, what are the catalysts or inflection points in your career?
The biggest catalyst in my career was when I earned my master's degree. Pursuing a graduate degree while I was in my mid-forties wasn't part of my plan. However, I realized that in healthcare credentials matter, so I enrolled in an accelerated online program.  Four months after graduation, I was recruited by a health system into a Vice President role.
Are you working on any exciting new projects now? How will they impact the world?
I am currently working with our Chief Informatics and Data Officer (CIDO) to create a strategic workforce plan (SWP) at Geisinger. Our goal is to develop a predictive modeling tool to enhance our ability to proactively recruit, reskill, and retain talent in support of the organization's three strategic priorities:
1. Manage total health
2. Ease of use
3. Performance excellence
Based on a Community Health Needs Assessment conducted in 2018, we've selected the Geisinger Community Medicine care model to pilot the SWP. At Geisinger, the Community Medicine care model is focused on providing the right level of patient-centered care closest to each individual.
Our health system has a five-year strategic plan to grow each of these services in all of our regions to keep our communities physically & mentally healthy.
How has your experience as Vice President of Human Resourcesat Geisinger shaped your mindset as a member of the faculty at NYU Wagner?
My current areas of accountability at Geisinger include recruitment, organization development, leadership development, succession management, employee engagement, performance management, career development, and learning. From my perspective, these areas are also the responsibility of every healthcare leader. If every employee experiences an environment of trust, transparency, empowerment, and accountability—and clearly understands how they connect to the organization's purpose and strategic priorities—they will create exceptional experiences for others while simultaneously delivering the organization's strategic goals. I understand that many NYU Wagner students will not choose a leadership role in HR, so I strive to share how the HR course material is relevant to all leaders, regardless of their chosen career path.
What is one thing you wish you knew? Can you share a story?
I wish I knew earlier how much I love teaching graduate students in an online format. My first class started on March 24, 2020, just as the COVID-19 pandemic caused many towns and cities to ask people who weren't "essential workers" to stay home. Many of the students were working in healthcare and living in the New York City area. Each week, we gathered online together from our kitchens, bedrooms, dining rooms, or home offices. We shared personal experiences about ourselves, family, and friends. We reflected on the course assignments and shared real-life examples of how our communities and health systems were coping through the crisis. The diversity of thought, background, culture, community, age, race, ethnicity, and gender created an enriching experience I will always remember.
What is your life philosophy or motto?
Leaders directly impact positive change. Leaders exist at all levels and aren't defined by a title. Leaders don't need permission or a promotion—they just lead.
Why NYU Wagner?
I respect NYU Wagner's goal to prepare leaders to create a more efficient and accessible US healthcare system with better outcomes. I am grateful for the opportunity to be on the faculty of such a prestigious and recognized university. Finally, and most meaningful for me, I enjoy teaching a diverse group of graduate students in an online setting.
What makes your course stand out? What will students learn from your class that they wouldn't learn anywhere else?
I strive to create an environment of kindness, calmness, curiosity, and mutual respect. I am very intentional about personally connecting with each of my students so I can better understand how best to support and challenge their learning. I share my real-time/on-the-job experiences as a leader in healthcare to further enhance the information from textbooks, online resources, and references.
Julene Campion is an Adjunct Assistant Professor of Health Administration at NYU's Robert F. Wagner Graduate School of Public Service. She has over 10 years of experience as a human resources leader in healthcare. She is currently vice president of human resources at Geisinger where she is responsible for talent attraction and development, organizational development, and learning.