Online MHA Program Overview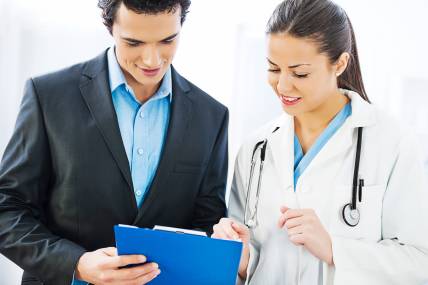 The Online Master of Health Administration program was designed to provide you with a blend of leadership and management skills you need to successfully run today's complex US healthcare systems. Woven into each course are themes of evidence-based management, leadership and ethics, effective communication, and career development. This CAHME-accredited program provides you with NYU Wagner's high caliber of instruction and resources while using innovative tools and technologies for a truly unique learning experience.
CURRICULUM Highlights
Strategic Management and Entrepreneurship for Healthcare Organizations

Skill Development in Communication, Leadership, Evidence-based Management, and Ethics

Financial Management and Health Economics

Healthcare Law, Governance, and Current Issues in Health Policy

Healthcare IT and Data Analysis

Principles of Human Resources Management for Healthcare Organizations

Healthcare Marketing and Strategic Communications  

Continuous Quality Improvement
During this seven-term program, you will have autonomous online coursework, and one hour of live discussions and lectures per week/per course. Additionally, you will attend one on-site, two-and-a-half-day immersion experience held in New York City. For the on-site immersion, NYU Wagner will cover your lodging and most meals during the course.
Upon completion of the Online MHA, you will have a deep knowledge of the US healthcare system, leadership and management skills, and the ability to think critically to help you become a senior healthcare leader. By leveraging the full breadth of NYU Wagner's resources, you'll experience an innovative online learning environment that uses the latest technologies to effectively engage and connect you with students across the country in the healthcare field.

NYU Wagner's Master of Health Administration is accredited by the Commission on Accreditation of Healthcare Management Education (CAHME). 
Interested in learning more?
ready for the next step?